Robot Technician/Fleet Assistant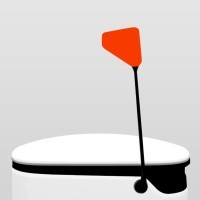 Starship Technologies
Tampere, Finland
Posted on Wednesday, May 17, 2023
Starship. Talk of the town. Or the world.
Welcome to Starship – the revolutionists of tomorrow's delivery service. Thanks to our smart little robots, we are already well on our way to a changed future and a whole new way of delivering food and packages. In that way, we offer people new and comfortable services that facilitate and improve their everyday lives – while continuously striving to create green, ethical circular communities. Ready to solve some real problems? Scroll down and read more about this unique opportunity!
We are looking for a Robot Technician/Fleet Assistant to join our Global Onsite Operations - Finland team to play an essential part in our mission to provide the world with affordable and environment-friendly deliveries. Every day, our robots are completing thousands of autonomous deliveries in the US, UK and Europe, and we're hitting records on an almost weekly basis. If you have a curiosity for robots and tech and want to make an impact at the cutting-edge of autonomous driving, then now is a very exciting time to join!
Please note that this position has a fixed duration of 6 months and is based in Tampere, Finland.
Your responsibilities:
Helping with the launch of Tampere hub to ensure everything runs smoothly
Maintaining the operational efficiency of our worldwide fleet of robots
Performing upgrades on robots and infrastructure
Conducting root cause analysis
Creating and updating internal and partner documentation
Performing routine maintenance tasks and conducting audit checklists at stores
Occasionally driving a van for robot transfers
Ensuring the maintenance and upkeep of robots, hub-based warehouses, and regular inventories

This is a hybrid role that will provide technical support for our robots and at the same time, be involved in our operations.
What's in it for you?
You have an exciting opportunity to become the first Robot Technician/Fleet Assistant in our Tampere hub
We are committed to your success and will provide thorough training on our cutting-edge robots and operations, equipping you with the necessary tools to excel in your role
You have the opportunity to dive into the world of technology and innovation. Embrace the future of automation and AI as you acquire valuable skills that will prepare you for the ever-evolving job market
You will have a chance to work with people with a strong inner burning and motivation. We are self-aware, seek feedback, and improvement. We don't want to wait until we are told what needs to be done but take it as a matter of pride to figure out solutions for topics in various teams and areas
There are lots of exciting possibilities to bring your ideas
You'll have endless opportunities to learn from our inspirational, talented team members across the globe
What we hope you'll bring to the table:
A passion and interest for robots and innovative technologies
Previous entry-level experience providing technical support
Willingness to learn about our operations
Driver's license for manual transmission (previous experience driving a van is a plus)
Great communication skills with a friendly and professional approach
Good self-discipline
Ability and willingness to travel (within the nearby areas of Tampere)
Fluency in Finnish and English
Eligibility to work in Finland

Beneficial skills:

Knowledge of Unix/Linux systems, CLI tools, and scripting
Hobby projects in electronics or mechanics
Previous experience in managing a large fleet of devices
Want to learn more about our robots and our people? Get in touch and let's have a chat! Also, have a sneak peak to our
blog
and discover more about us!