VP of Business Development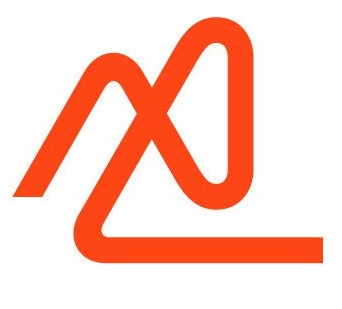 Arcus
Sales & Business Development
Mexico City, Mexico
Posted on Friday, September 18, 2020
About the company:
Arcus is the leading platform making fintech possible for everyone. Arcus is a Fintech-as-a-Service company, helping every business make fintech accessible for its users. The world's largest and most innovative companies choose Arcus to launch fintech products across the Americas including BBVA, Santander, Walmart, 7-Eleven, and Rappi. Arcus was launched in 2013 through Y-Combinator and is backed by Ignia, Initialized Capital, Maverick, Winklevoss, Andreessen Horowitz, Kapor Capital..
About the position:
As a Vice President of Business Development, you will be in charge of the company's revenue streams, having ultimate accountability in aligning all revenue-generating departments (New Business, Client Growth, Customer Success) and building strategic partnerships. Together with other members of the executive team, you will plan and execute the current corporate strategic plan, focusing on expansion to new customer segments and partnerships. while ultimately strengthening operations. You will also be instrumental in creating future strategic plans with the goal of boosting revenue streams.
In this role you will:
Ensure performance, strategy, and alignment of the organization's revenue-generating departments (New Business, Client Growth, and Customer Success)
Oversee the formation of business partnerships and negotiation of contracts.
Lead company's planning and execution of strategies to increase sales and company growth.
Monitor the revenue pipeline and leads, adjusting as necessary to create sustainable growth
Stay well-connected with customers to ensure broad market needs are being incorporated into the product development and enhancement cycle
Collaborate with finance, product management, and marketing on messaging, pricing strategies, and business models to achieve revenue goals
Who you are:
7+ years of proven experience with strong sales/relationship management selling bill pay, e-payments, and/or online & mobile banking solutions to fintechs, retailers, or financial institutions.
Solution sales leadership with a track record of success in building relationships with C-level decision-makers.
Excellent presentation skill and questioning capabilities
Excellent communication skills – written and verbal – comfort presenting and engaging at senior levels.
Hands-on experience with proposal creating and leading proposal presentations
Significant general management and P&L experience
Strong negotiation skills with a problem-solving attitude
Organized, detail-oriented, flexible, self-starter, and highly motivated
Willingness to work in a highly collaborative environment where the belief is that great ideas can come from anywhere.
Recommended but not required:
Experience in the US
Experience in the LaTam market.
To apply:
We want to hear from you! Please apply through the application button so that we can have your information on our system. Applications will be reviewed on a rolling basis. Selected candidates will be contacted for interviews. Arcus is an Equal Opportunity Employer.