Backend Software Engineer (Ruby)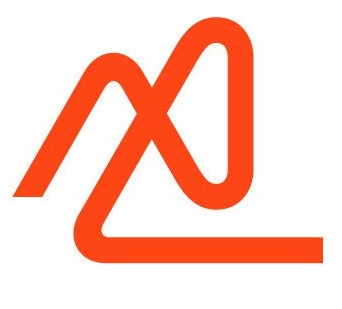 Arcus
Software Engineering
Mexico City, Mexico
Posted on Friday, September 18, 2020
About the company:
Arcus is the leading platform making fintech possible for everyone. Arcus is a Fintech-as-a-Service company, helping every business make fintech accessible for their users. The world's largest and most innovative companies choose Arcus to launch fintech products across the Americas including BBVA, Santander, Walmart, 7-Eleven, and Rappi. Arcus was launched in 2013 through Y-Combinator and is backed by Ignia, Initialized Capital, Maverick, Winklevoss, Andreessen Horowitz, Kapor Capital, and Inicia.
About the position:
Arcus is seeking to hire software engineers to help us build our new payments platform and maintain our day to day operations. As a software engineer at Arcus, you'll be expected to think, plan, and drive the execution of your own work. That said we are #team-players through and through, and encourage (expect) co-creation and collaboration with your peers. No-code monkeys allowed! This is a mid-level position based in Mexico.
In this role you will:
Build APIs using Ruby that process millions of requests per day (we keep track)
Leverage AWS services when it makes sense
Own the life cycle of your work, it's not done until it is generating value for our customers
Write maintainable, well documented code (your future self will appreciate it)
Write integration and unit tests. Implement mocking, stubbing and other test techniques(can you Rspec? - Did you know: unit tests are living documentation!)
Weigh the impact that changes to the code base will have to performance and maintainability to the API and its ecosystem (Shiny new framework is out! Should I add this? Answer: PoC!)
Who you are:
3+ years of experience developing software in a commercial environment
2+ years of experience of Ruby on Rails
Experience with unit tests and integration tests
Experience with relational databases – MySql
Experience with GIT version control
Self-discipline and organized to be able to work remotely from home
Experience using Agile (Scrum) practices.
Proficient English level, you should be able to communicate in English
You are excited to work in a high growth start-up
You are passionate about the culture and growth of startup companies
You have experience in a tech-driven industry, bonus points if that industry is Fintech
You have exceptional written and communication skills
You have attention to detail and analytical skills
What we offer:
Work from home, or wherever you want (with a good internet connection)
Salary starting at 50,000 MXN/month gross
O'reilly subscription for all your learning needs
To apply:
We want to hear from you! Please apply through the application button so that we can have your information on our system. Applications will be reviewed on a rolling basis. Selected candidates will be contacted for interviews. Arcus is an Equal Opportunity Employer.